Corppass is corporate digital signage for businesses and other entities (such as non-profits and associations) to log on to government agency websites to conduct business.
From 11 April 2021, the login process for Corppass will require the user to verify his or her identity via Singpass first before access is granted to transact with government digital services.
After clicking on 'Log in with Corppass', users will be directed to log in via Singpass, before gaining access to the digital service or selecting the relevant UEN identity to transact for. Here is an illustration of this change.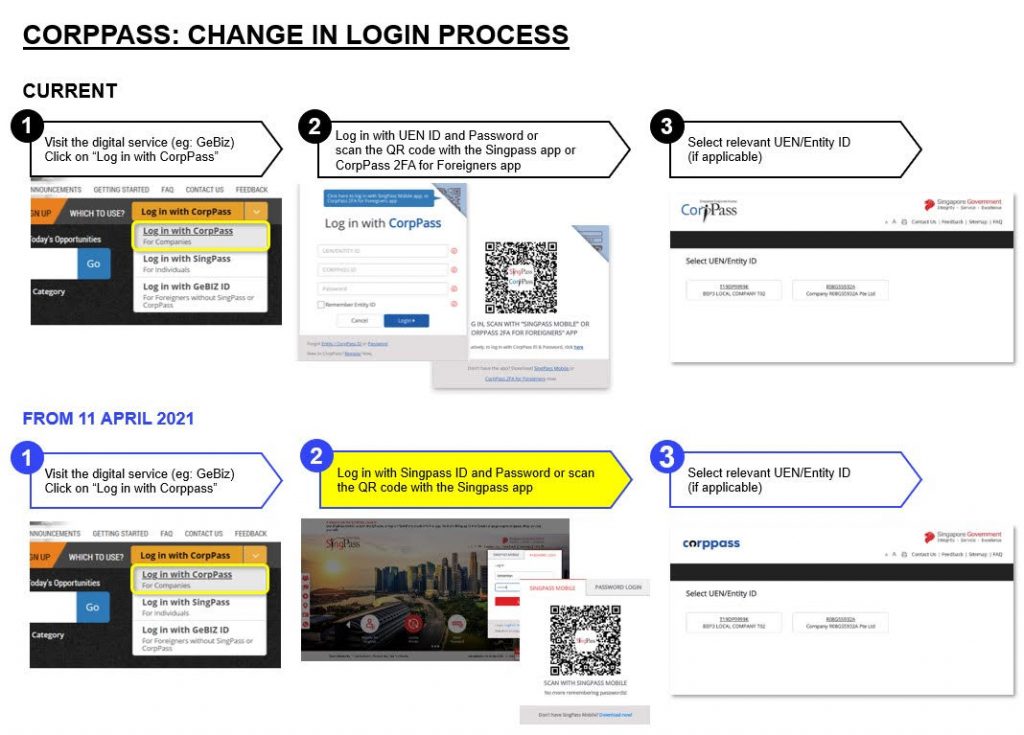 All Corppass accounts will automatically be linked to the user's Singpass ID and no action is required from the user. Once this change is implemented, users no longer need to remember their Corppass login details.
Please also note that Corppass ID will be removed from Corppass accounts. Admin registration and user creation will no longer require the use of Corppass ID.